Clothing
Ibizazen has designed exclusive clothing items such as beachwear and 'Balinese Kimonos' which are all 100% hand-made using the best available materials such as high-quality Batik and silk from Indonesia. All our clothes are unique items, made with love to buy or wear with love!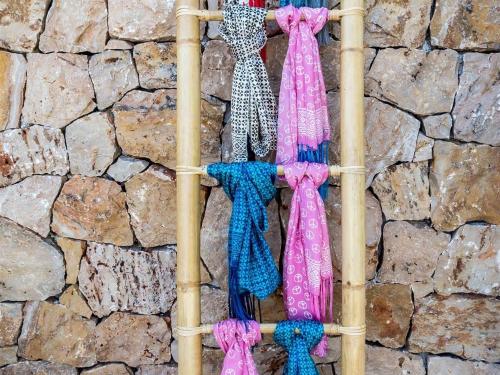 A variety of 100% pure silk scarfs with patern and matching colourfull tassels. Available at EUR 49,95 each.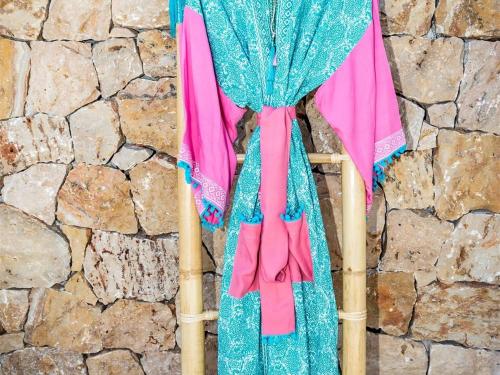 Unique 'Ibizazen pattented Kimono' with various colour paterns and pom-poms made from the highest quality of Indonesian Batik. Available at EUR 59,95 each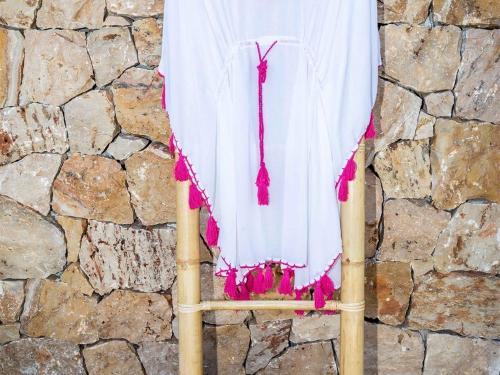 Easy-fit one-size beach 'pareo' with bright pink tassels made from 100% viscose. Available at EUR 69,95.